Search for information
Need advice? Please note the British Institute of Human Rights does not provide advice — please view our listing of organisations that may be able to help

FOCUS TOPIC
The Refugee Ban Bill
On Tuesday 7th March 2023, the Home Secretary introduced a new Bill called the "Illegal Migration Bill". Organisations and people across the UK are calling it the "Refugee Ban Bill".
The Government admits the Bill does not meet the test of being compatible with people's legally protected human rights. At BIHR, we have serious concerns about the Refugee Ban Bill's removal of vital human rights protections for people.
Our Impact
Find out about the difference we're making through our human rights programmes:
Popular topics
Find out about what we do and how you can get involved.
2,200
In 2021, we supported over 2,200 staff members working in 36 public bodies and services across the UK.
560
Over 560 people used our template to respond to the UK Government's consultation on Human Rights Act reform.
700
In 2021, we supported over 700 staff members and beneficiaries across 90 community and voluntary groups
Human Rights Training
Our practical and participatory training is designed to move human rights from the law books to everyday life. We run workshops for individuals, community groups and public bodies and services that incorporate real-examples and realistic tools and solutions.

We also work with Lived Experience Experts and people accessing services to create bespoke programmes and resources to help embed a culture of respect for human rights across organisations.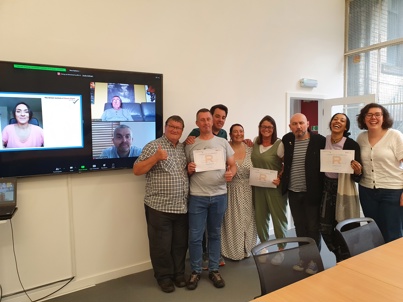 News & Blogs
Get the latest updates on our work and UK human rights news:
Follow us
Keep up to date with our work on social media – as well as Twitter you can also follow us on Facebook and Instagram and check out our videos on YouTube.
You can also join our email newsletter mailing list for all the latest campaigns, news and guidance.
Stay up-to-date
Get our newsletter
Get monthly updates on UK human rights law and our work, resources and events sent straight to your inbox.