Illegal Migration Bill: 07-03-23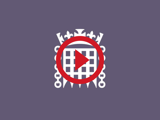 Section 3 of the Human Rights Act
In response to a question from William Cash MP on the European Convention on Human Rights and the Refugee Convention, the Home Secretary said that Clause 1 of the new Bill disapplies Section 3 of our Human Rights Act.
The Bill has now been published and Clause 1(5) says: "Section 3 of the Human Rights Act 1998 (interpretation of legislation) does not apply in relation to provision made by or by virtue of this Act."
Section 3 of our Human Rights Act means that the Government and public bodies like the Home Office must apply other laws and policies in a way that upholds our rights so far as possible. When this doesn't happen, individuals can seek justice in the courts. Whilst courts can never overrule an Act of Parliament, where possible they can apply other laws compatibly with human rights.
The UK Government has also tried to get rid of Section 3 through its Rights Removal Bill (which is still on the Parliamentary timetable). We said this "jeopardises the ability of public body staff to make human rights-respecting decisions…Laws will suddenly have to be interpreted in different and unknown ways, creating chaos [and it removes] the ability to practically challenge decisions that put…rights at risk."
Inflammatory language
John McDonnell MP said he welcomes people seeking asylum in his constituency. He said he is amazed at the range of skills and qualifications they have and they "just want employment – they want to be able to contribute but they're trapped in this system." He also asked the Home Secretary to "please tone down her inflammatory language. It's putting these people at risk and those who represent them."
The Home Secretary said they're "making good progress" on the backlog but did not address the question about the language.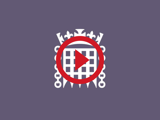 Children & the Right to Education
Andy Slaughter MP told the Home Secretary that there are children from Afghanistan who were living in his constituency but were moved to new hotels 200 miles away just before they started their GCSEs. He said the Home Office have not arranged new schools for them and initially denied they moved at all. He asked if the Home Secretary would look at their cases and her policy.
The Home Secretary said he can't complain because Labour voted against their measures to streamline the asylum process.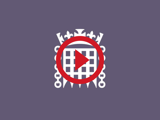 Legal Advice
Rachael Maskell MP (of York Central in England's only human rights city) asked the Home Secretary if she would publish the legal advice that said the Bill is compatible with international law including the European Convention on Human Rights. The Home Secretary said the UK Government does not disclose legal advice.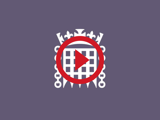 A Fair Claim
Patrick Grady asked how the Home Secretary "can know if someone is a genuine asylum-seeker or not unless they're allowed to make a claim and that claim is fairly and independently assessed?" He asked whether the Home Secretary has ever listened to the stories of the people who come here on small boats.
The Home Secretary said, "we need to all work together to find a pragmatic and compassionate and fair solution."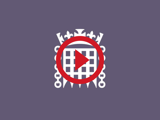 Patrick emphasised the point that people arriving in the UK are human beings. This speaks to the key principle underpinning human rights law – that the rights belong to all of us simply because we're humans. The European Convention on Human Rights and the Human Rights Act were created to recognise that and that it should not be left to the government of the day to decide who has rights and who does not. 
We're currently busy analysing the Bill and its implications for human rights. Check back soon for explainers and updates or sign up to our eNews to get our monthly newsletter.
Stay up-to-date
Get our newsletter
Get monthly updates on UK human rights law and our work, resources and events sent straight to your inbox.